Kotyck Brothers Brochure
 Kotyck Brothers provide a wide range of heating, hydraulic and industrial solutions to contractors, manufacturers and distributors. I designed this six page brochure to communicate an overall modern /engineered look to appeal to the industrial sector, while also adhering to their branding colours.
The main 'sphere' visual, however, acts as a metaphor for Kotyck Brothers' vast "sphere" of knowledge, product and service in meeting their client's project needs. Meanwhile, the "Industrial Solutions. Complete Service" tagline compliments this message and asserts that Kotyck Brothers is a singular unified source to solve these project elements to a state of completion. It was printed on high gloss stock to elevate the metallic visuals of the layout.
​​​​​​​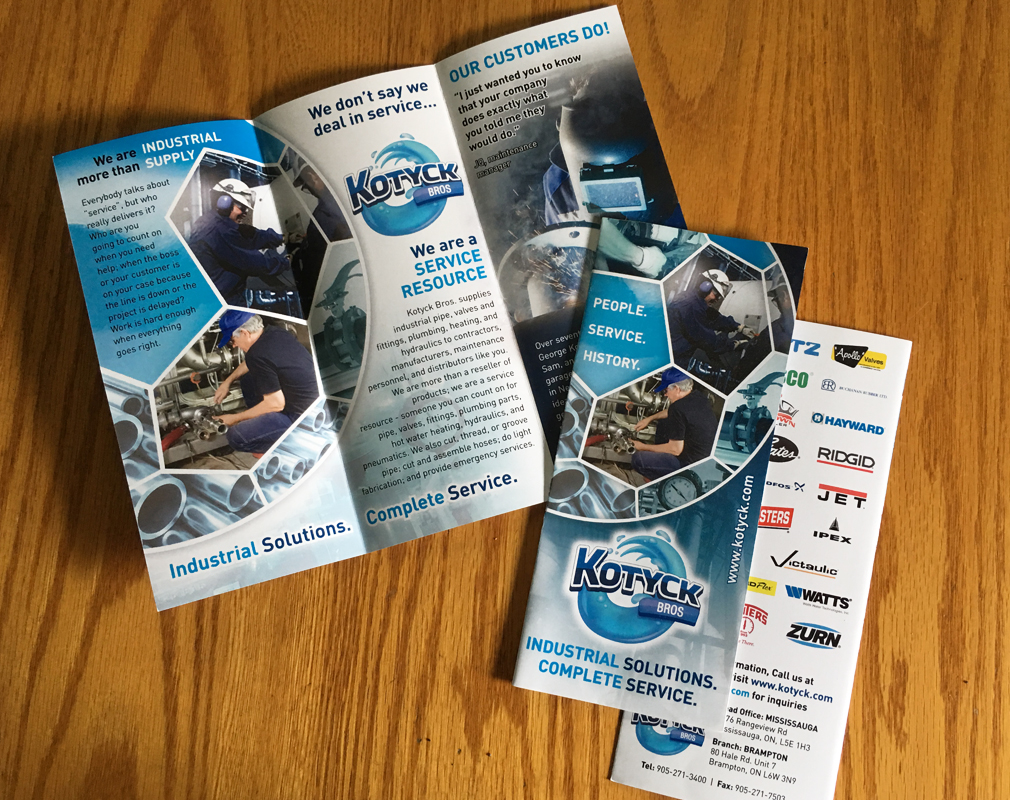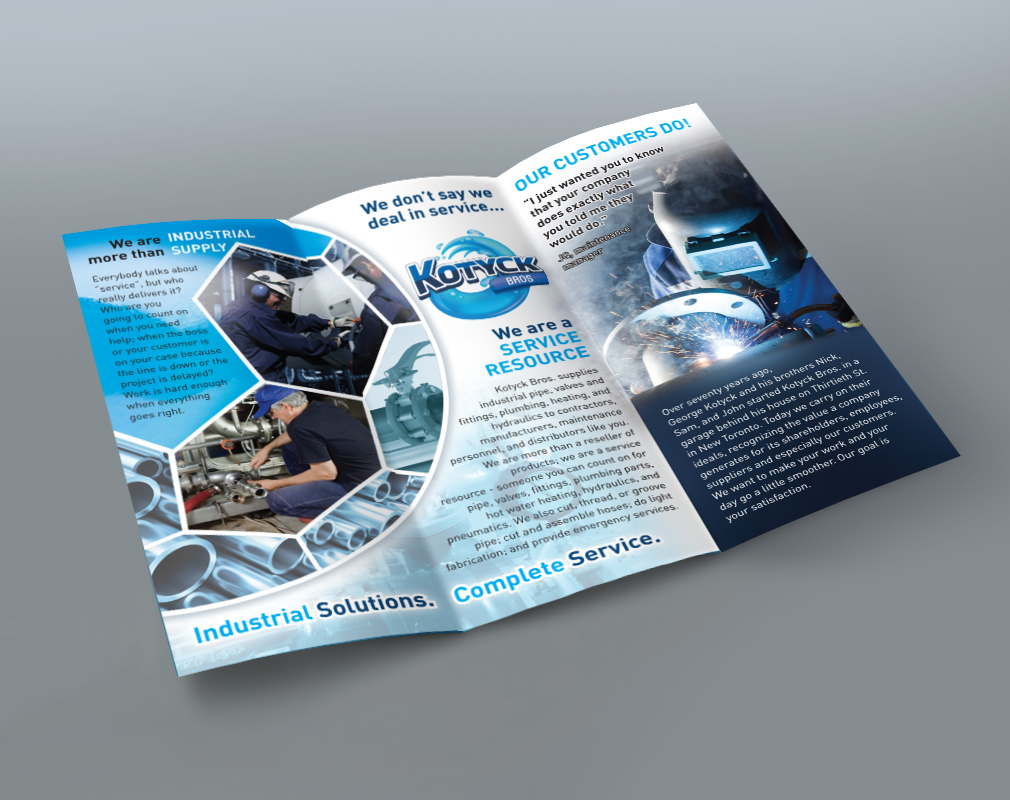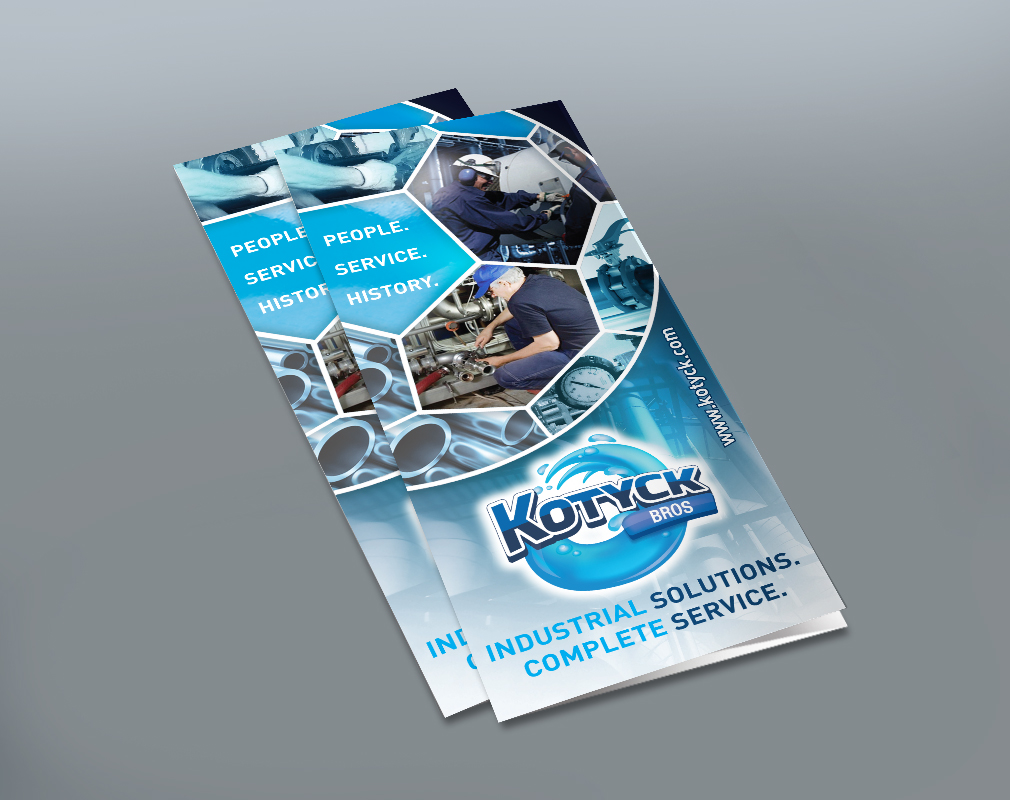 [/vc_column_text][/vc_column][/vc_row]