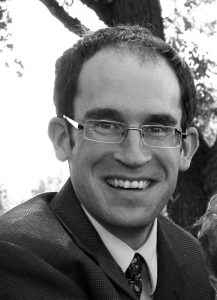 Based in Kitchener-Waterloo region since 2004, Graeme Welsford Graphics has been providing clients with creative and strategic graphic design solutions enabling businesses to become a beacon to their target audience through stronger brand and online presence. From logos, print collateral, trade show displays to web design, Graeme Welsford Graphics delivers.
With 20 years of experience as a graphic designer providing corporate in-house, design studio and on / off-site freelance support, Graeme Welsford brings a wealth of knowledge and diverse creativity to help benefit his clients.
From individual and small businesses to larger corporations, Graeme can work within a wide range of budgets that still satisfy customer needs. While  results-driven, creative and passionate about design, he is also committed to providing high quality service to inspire trust and nurture long-term client relationships.
"There's a certain excitement I feel when taking new clients through the journey of building or fleshing out their brand which initially seems, in many case, intangible to them. Learning their goals and the organic process of visually translating them into something that works for my clients gives me a great sense of accomplishment."